Covid19 update: Information on Re-opening Plans
Dear Friends of Providence Renewal Centre,
As re-opening plans unfold within the community and here at our Centre, we are faced with the same challenges as every other business, faith community, and gathering place, with one additional concern: how do we welcome you into our space safely while also keeping the Sisters who also live in our Complex safe, especially the more vulnerable Sisters?
Therefore, we are following the health and safety measures from Alberta Health Services to ensure the safety of our clients and employees. These measures include:
· Physical distancing is in place.
· Face masks are now mandatory in all indoor public places, including our lobby and halls, etc. No eating or drinking is allowed in these areas.
· We have limited the capacity of our conference rooms to no more than 50%.
· Enhanced cleaning protocols, including regular disinfecting and sanitizing of high-touch areas.
· Providing hand sanitizer and encouraging guest use of it.
· Guests are not allowed to share bedrooms unless they are from the same family or cohort.
We are NOT able to offer food service in our cafeteria at all.
We ask you to be mindful that we are working with a reduced staff, which brings with it challenges as we try to meet the needs of our clients while maintaining appropriate protocols. We ask for your patience and understanding.
Although these measures are somewhat restrictive, this is still a wonderful time to come to our Centre to hold your meeting in our comfortable conference rooms, to host a retreat in a facility that is "away from it all" but still in a major urban centre, or to take advantage of our quiet space to refresh yourself and replenish your spirit.
Take care and stay safe!
August 06, Outdoor Labyrinth Accessibility update
We are delighted that the outdoor labyrinth at PRC is now open to the public. Our pandemic guidelines request that you:
Allow only one person at a time on the labyrinth (unless you are from the same cohort)
Have a mask available in case you encounter others
Help keep our grounds tidy: don't leave anything behind
Park at the end of the PRC Visitor Parking closest to the labyrinth
Please email

[email protected]

an approximate time/day you intend to be here, to help us keep required records. No need to wait for a response.

After walking the labyrinth, we ask that you leave promptly as the Centre is only open at 50% capacity.  

Thank you.  
In recent months we've been challenged to re-imagine our "quiet space" ministry.
Perhaps the Spirit is nudging us to support you as you awaken to the quiet or not-so-quiet spaces of your own life,  and to see them as sacred, God-infused.
Stay up-to-date as to how and where the Spirit is leading by signing up for our e-news.
Don't miss out
Due to these uncertain times, we will not be mailing a Fall Brochure. But don't miss out on upcoming retreat information – subscribe to our online e-news:
Sacred Space in a Busy World!
Welcome to Providence Renewal Centre.
Step aside from everyday life and enter Sacred Space, a peaceful, reflective environment where you can rest and care for yourself.
Learn more about our
SERVICES
Sabbaticals and Private Retreats.
A person on sabbatical is leaving his or her usual life behind for one month or longer. Withdrawing alone to a quiet place is a spiritual practice in all major religions. Solitude and silence help a person to slow down and to journey inward to more intentionally hear the voice of the Divine. … READ MORE
Spiritual Direction
"Spiritual direction is, in reality, nothing more than a way of leading us to see and obey the real Director—the Holy Spirit hidden in the depths of our soul." Thomas Merton In this journey, one believer accompanies another in the process of growing in intimacy with God. READ MORE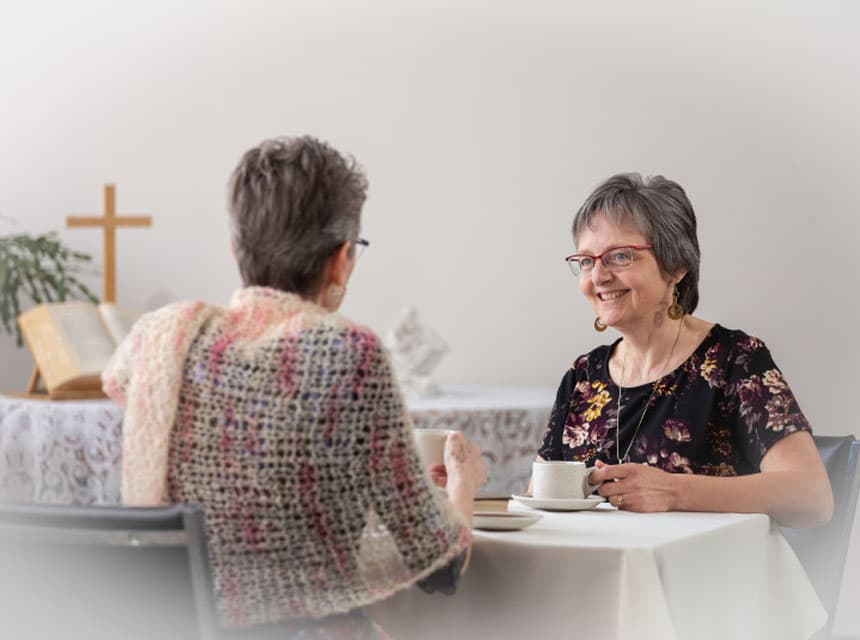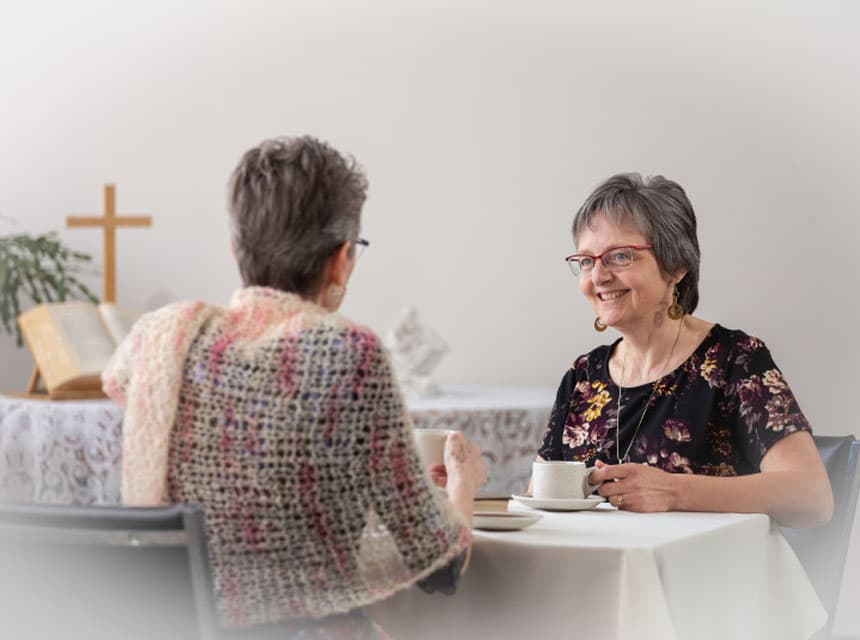 Spiritual Direction
"Spiritual direction is, in reality, nothing more than a way of leading us to see and obey the real Director—the Holy Spirit hidden in the depths of our soul." Thomas Merton In this journey, one believer accompanies another in the process of growing in intimacy with God. READ MORE