Sacred Space in a Busy World!
Welcome to Providence Renewal Centre.
Step aside from everyday life and enter Sacred Space, a peaceful, reflective environment where you can rest and care for yourself.
DISCOVERING the SACRED : Event # 10992
Give yourself a day to refresh and renew your soul. Discover silence, music, writing, and nature as invitations to encounter the Divine. Nourish your body, mind, and soul through prayer, reflection …. READ MORE…
Soul food for Summer 2019
August Week 3  – Kindling the fire of love
(Luke 12: 49 – 53)
Gratitude and Self-Care:  If possible, sit by a fire – indoors or outdoors. Watch the flames dance, consume, create light and heat. If inspired by the colour …. READ MORE…
Following Sacred Pathways: Event # 13396
Looking to journey with others desiring spiritual growth? This is a six-month spiritual formation program designed for those seeking a community within which to:
grow in self-awareness
deepen one's relationship with the Divine  ... READ MORE…
Learn more about our
SERVICES
Sabbaticals and Private Retreats.
A person on sabbatical is leaving his or her usual life behind for one month or longer. Withdrawing alone to a quiet place is a spiritual practice in all major religions. Solitude and silence help a person to slow down and to journey inward to more intentionally hear the voice of the Divine. … READ MORE
Spiritual Direction
"Spiritual direction is, in reality, nothing more than a way of leading us to see and obey the real Director—the Holy Spirit hidden in the depths of our soul." Thomas Merton In this journey, one believer accompanies another in the process of growing in intimacy with God. READ MORE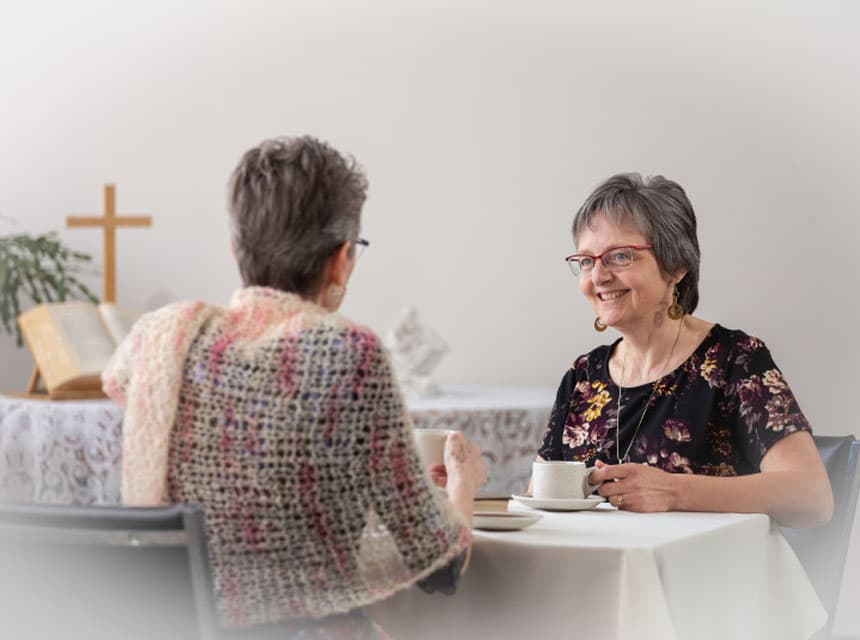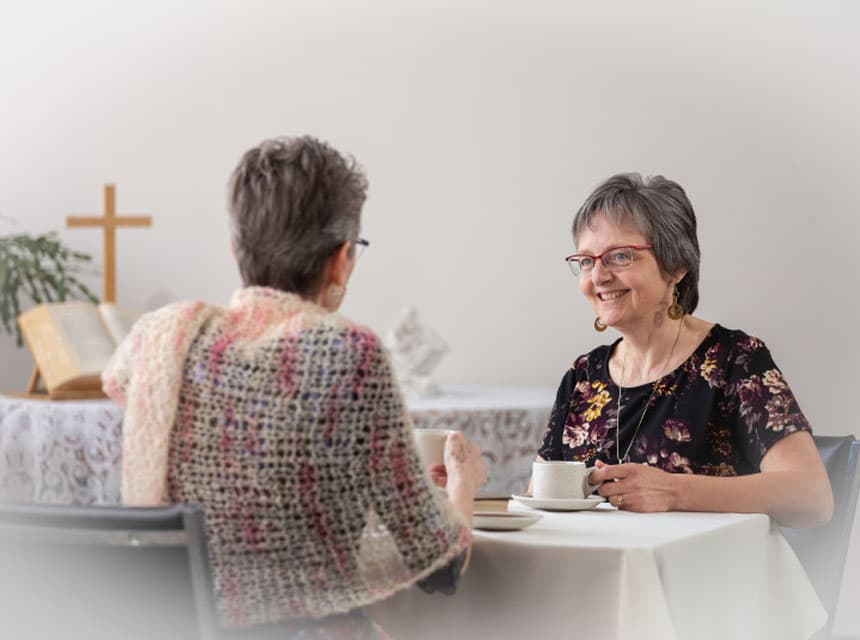 Spiritual Direction
"Spiritual direction is, in reality, nothing more than a way of leading us to see and obey the real Director—the Holy Spirit hidden in the depths of our soul." Thomas Merton In this journey, one believer accompanies another in the process of growing in intimacy with God. READ MORE